Welcome to Willow Cottage

If you are into wildlife, you will find the Isle of Arran particularly rich. Golden eagles can be seen quite close to the cottage, and red squirrels are even increasing in numbers (there are no greys). Red deer are plentiful and can almost always be seen at Lochranza and in the northern hills. There are otters nearby which have been seen in the sea in front of the cottage (especially if you are up early!). Seals, porpoises, dolphins and even the (very) occasional whale can be seen in Kilbrannan Sound. The seabird life is plentiful: in the summer, gannets fish regularly in front of the cottage, diving spectacularly. In the autumn and winter, flotillas of murmuring eider duck and red-breasted mergansers are found dotted along the northwest coastline, together with various divers and other over-wintering species.

Try the Arran Wildlife Website

The plant life is correspondingly diverse, and in the spring and summer the hedgerows can be a prolific pageant of wildflowers. The local coastline of Whitefarland Point is home to some ancient rocks and cliffs, with hoary lichen 'forests' that in places must be several hundred years old.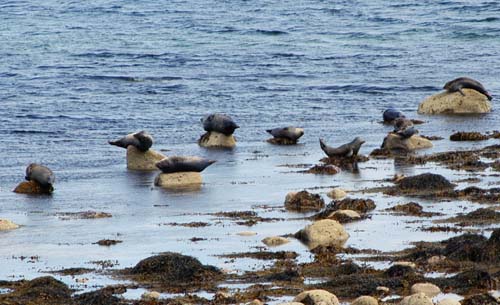 You are very likely to see seals.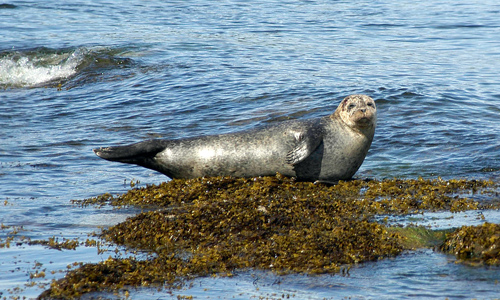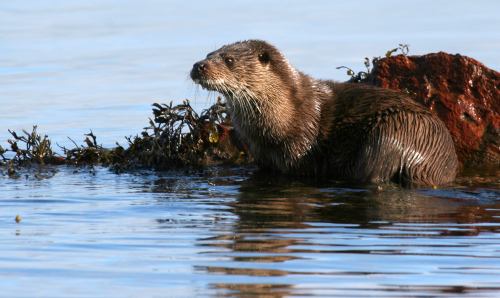 This beautiful photo of an otter was taken by Jane Milloy....
www.JaneMilloy.co.uk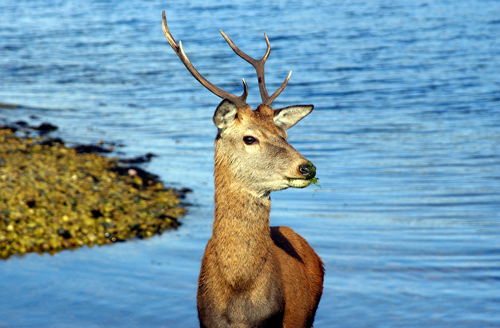 Deer are a common sight in the North End.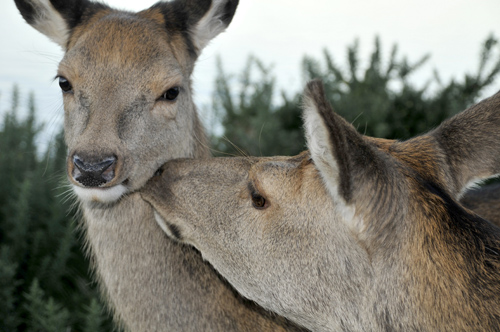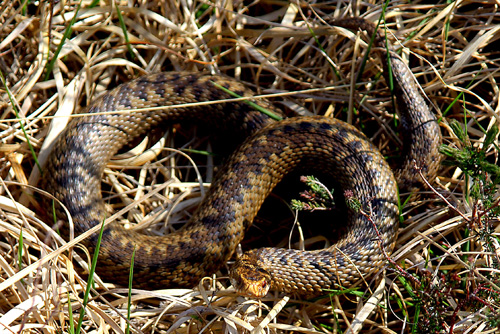 Glimpses of Adders are fairly rare.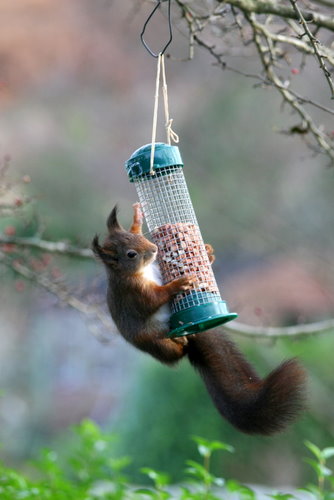 This lovely photo of a squirrel was taken by Almut Gruner.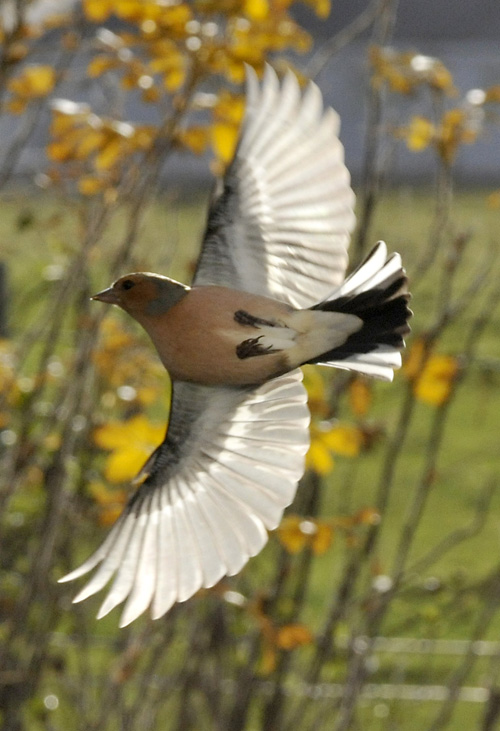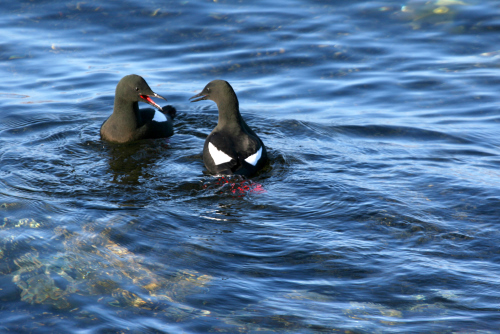 Jane Milloy took this photo of black guillemots.....
www.JaneMilloy.co.uk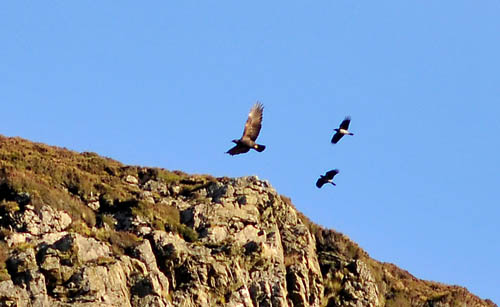 You are likely to see birds of prey, & just maybe you
will be lucky enough to see a Golden Eagle.


These pictures of dolphins was taken from near Lochranza in October!
Porpoises can also be seen as well as basking sharks.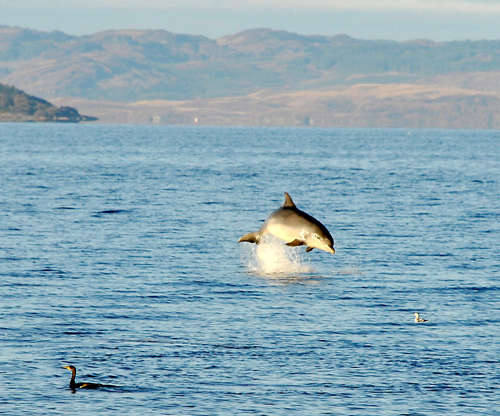 ---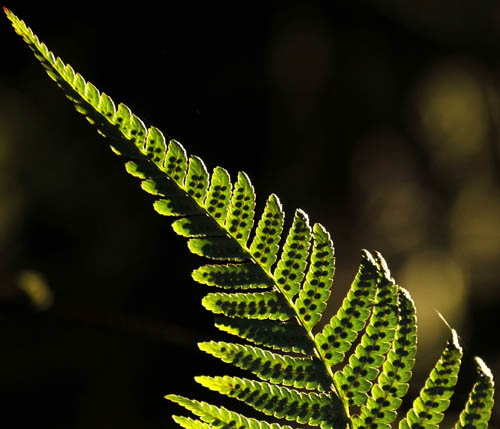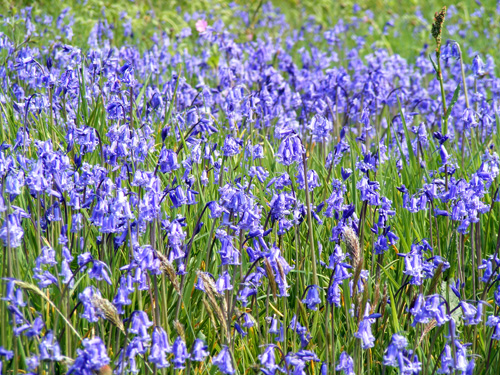 Wild flowers are abundant especially in May & June.